Die Seite wird geladen...
Vergrößern
Premium Print auf Leinwand

wxh
XXL
100x50
130x65
160x80
180x90
200x100
220x110
225x113
<% var discountval = Math.round(100*(discountprice.replace(",",".") - price.replace(",",".") ))/100 %>
Preis:
Früher:
<%- discountprice %>
Inkl. MwSt.
Der niedrigste Preis der letzten 30 Tage:
verlängerte, 3-jährige Garantie auf Farben
seitliche Ränder bedruckt
originelle italienische Deluxe Leinwand
kann mit einem feuchten Tuch gereinigt werden
Haben sie Fragen?
Rufen Sie uns an!
+49 30 567 960 42
(Mo.- Fr. 9.00-15.00)

[email protected]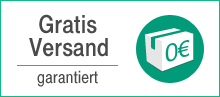 artgeist Garantie – warum Sie uns vertrauen können:
Hochwertige
Materialien
Professioneller
Kundenservice

Datenschutz

Sichere Online-
Zahlungen
Schnelle und pünktliche
Lieferung
30 Tage
Widerrufsrecht

Bild auf Leinwand "Breeze of the Gentleness"
Ein exzellentes Bild "Breeze of the Gentleness" kann Ihren Wohnraum völlig verändern. Wenn Sie Motive wie Natur, Blumen, Pflanzen, bunt, Strahl oraz Magnolien mögen, dann ist diese Wanddekoration "Breeze of the Gentleness" perfekt für Sie. Unsere einzigartige Bilderkollektion Magnolia birgt in sich moderne und zugleich elegante Dekorationen. Mit den Bildern aus dieser Kollektion "Breeze of the Gentleness" können Sie Ihr Wohn- oder Schlafzimmer einfach verschönern.
In dem Onlineshop von artgeist finden Sie auch gemalte Leinwandbilder, die mit Acrylfarben der höchsten Qualitätskategorie gemalt wurden – durch diese Hochwertigkeit sind die Farben lebendig und kräftig. Ansonsten finden Sie hier auch viele Drucke auf Leinwand von bester Qualität, die Ihrem Interieur einen besonderen Charakter verleihen. Das Bild "Breeze of the Gentleness" wird in Ihrem Wohnraum einen wunderbaren Effekt erschaffen. Jedes Leinwandbild "Breeze of the Gentleness" ist in unterschiedlichen Größen zu erhalten. Sie können dadurch die Dekoration an Ihre Wand anpassen.
Das Wandbild "Breeze of the Gentleness" können Sie auch als gedrucktes Foto auf Leinwand bestellen - oder mit Premium Print Option, die dem Kunstdruck einmalige Textur und einen zusätzlichen Glanz verleihen wird. Das Wandbild "Breeze of the Gentleness" wird sich herrlich in allen Interieurs präsentieren. Die Kollektion der Bildern Magnolia besteht aus bunten, oft mehrteiligen Wanddekorationen, die sowohl für Wohnräume als auch für Wirtschaftsräume (wie Büros, Verkaufs- oder Arbeitsräume) geeignet sind.