Die Seite wird geladen...
Vergrößern
Premium Print auf Leinwand

wxh
XXL
100x50
130x65
160x80
180x90
200x100
220x110
225x113
<% var discountval = Math.round(100*(discountprice.replace(",",".") - price.replace(",",".") ))/100 %>
Preis:
Früher:
<%- discountprice %>
Inkl. MwSt.
Der niedrigste Preis der letzten 30 Tage:
verlängerte, 3-jährige Garantie auf Farben
seitliche Ränder bedruckt
originelle italienische Deluxe Leinwand
kann mit einem feuchten Tuch gereinigt werden
Haben sie Fragen?
Rufen Sie uns an!
+49 30 567 960 42
(Mo.- Fr. 9.00-15.00)

[email protected]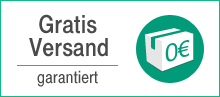 artgeist Garantie – warum Sie uns vertrauen können:
Hochwertige
Materialien
Professioneller
Kundenservice

Datenschutz

Sichere Online-
Zahlungen
Schnelle und pünktliche
Lieferung
30 Tage
Widerrufsrecht

Bild auf Leinwand "Tenderness of Lions"
Das ungewöhnlich prächtige Wandbild "Tenderness of Lions" ist eine Pflichtausstattung für jeden modernen Innenraum. In dem Werk "Tenderness of Lions" verwendete der Künstler solche Elemente wie Natur, Tiere, Liebespaar, Liebe, romantisch, Kuss oraz Löwe. Dadurch ist ein interessantes Schmuckstück entstanden, das in sich den modernen Stil mit traditioneller Dekorativität verbindet. Die dominierende Farbe des Bildes (Beige) passt ideal zu Wohnräumen, die in einer gleichartigen Farbgebung eingerichtet sind. Für Personen, die sich ein bisschen Verrücktheit wünschen, empfehlen wir hingegen das Wandbild "Tenderness of Lions" mit anderen kontrastreichen Farben zu verbinden.
Bemerkenswert ist auch, dass das Wandbild "Tenderness of Lions" in unterschiedlichen Ausführungen verfügbar ist. Als Premium Print wird es mit intensiven Farbtönen und vielfältiger Struktur Auge erfreuen. Das Motiv "Tenderness of Lions" als Leinwanddruck ist dagegen eine ideale Dekoration für die modernen Räume. Hohe Druckqualität lässt die natürlichen Farben des Bildes "Tenderness of Lions" bewahren und macht es zum starken Dekorationsakzent in jedem Raum.
Das Bild "Tenderness of Lions", sowie ganze Kollektion Katzen, ist die Dekoration des XXI Jahrhunderts: fest verwurzelt in den konventionellen Motiven, aber auch voll auf die Trends der modernen Innenausstattung angepasst.