Die Seite wird geladen...
Vergrößern
Bild auf Leinwand

Valley of Fantasy
Handgemaltes Bild auf Leinwand

Premium Print auf Leinwand

wxh
XXL
<% var discountval = Math.round(100*(discountprice.replace(",",".") - price.replace(",",".") ))/100 %>
Preis:
Früher:
<%- discountprice %>
Inkl. MwSt.
Der niedrigste Preis der letzten 30 Tage:
verlängerte, 3-jährige Garantie auf Farben
seitliche Ränder bedruckt
originelle italienische Deluxe Leinwand
kann mit einem feuchten Tuch gereinigt werden
Haben sie Fragen?
Rufen Sie uns an!
+49 30 567 960 42
(Mo.- Fr. 9.00-15.00)

[email protected]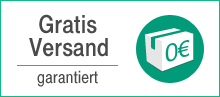 artgeist Garantie – warum Sie uns vertrauen können:
Hochwertige
Materialien
Professioneller
Kundenservice

Datenschutz

Sichere Online-
Zahlungen
Schnelle und pünktliche
Lieferung
30 Tage
Widerrufsrecht

Wandbild "Valley of Fantasy "
Sind Sie auf der Suche nach einer stillvollen Wanddeko? Dann ist das Wandbild "Valley of Fantasy " für Sie geschaffen. Natur, bunt, Bäume, Tiere, künstlerisch, Wiese oraz Pferde - das sind nur einige spektakuläre Motive, die in dieser Wanddeko verzaubert wurden. Ein Kunstdruck "Valley of Fantasy " wird zu einer äußerst charmanten Dekoration Ihrer Wohnung. Dank der passenden Farbkombinationen wird das Wandbild "Valley of Fantasy " zum perfekten Wandschmuck Ihres Wohn- oder Schlafzimmers.
Die Bilderkollektion Pferde empfehlen wir vor allem Personen, die von einer stilvollen Wanddeko träumen. Moderne Stilistik, hohe Qualität und künstlerischer Schwung sind nur manche Gründe, warum Wandbilder "Valley of Fantasy " unter unseren Kunden so populär sind. Das Wandbild "Valley of Fantasy " aus dieser Kategorie bildet ein perfektes Beispiel der modernen Kunst.
Das Bild "Valley of Fantasy " ist eine Wanddeko, die nicht nur für Wohnungen gedacht ist, es eignet sich auch ausgezeichnet für öffentliche Räume. Solch ein effektvolles Wandaccessoire "Valley of Fantasy " wird es Ihnen erlauben das Prestige des Büros, Arbeitszimmers oder Geschäftsraumes zu erhöhen. Durch die Auswahl des Motivs "Valley of Fantasy " als Premium Print gewinnen Sie eine originelle und einzigartige Deko, ein Leinwanddruck wird Sie hingegen mit wundervollen, mit fotografischer Genauigkeit abgebildeten Farben begeistern.